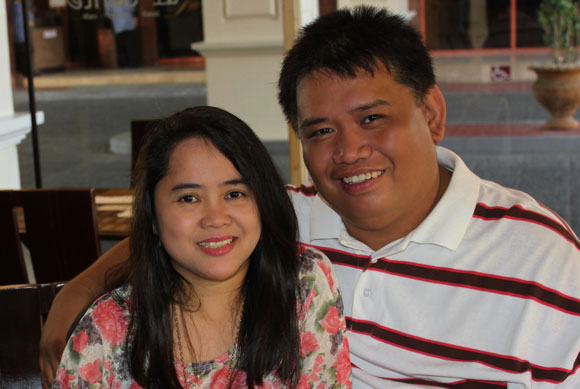 Pastor Phil Colongon
Philippines National Coordinator
Historical Background
Rev. Phil Johann B. Colongon was born in Missions Hospital, Jaro, Iloilo, Philippines in 1969. He spent most of his childhood days in Barotac Nuevo, Iloilo. He was schooled at Barotac Nuevo Central Elementary School from 1976-1982. Upon reaching High School, he studied at West Visayas State University in La Paz, Iloilo and graduated 1986. He took up Civil Engineering at Central Philippine University for a year (1986-87) but later transferred to Philippine Merchant Marine Academy in Makati, Metro Manila for his Bachelor of Science in Marine Transportation –Major in Marine Engineering  Class 1991.
Work Experiences
He worked in various shipping companies as an Engineer for about ten years before the call of God eventually made him decide to go to a full-time ministry in 1999.
Ministry Related Information
He took his Bible School Education at BEREAN School of Missions in Roxas, City, Philippines in 1996. His first stint in the ministry was in Northern Iloilo. Serving as active Senior Pastor together with his wife Rev. Michelle Colongon from 1999-2013. Rev. Phil Johann Colongon became an ordained minister on March, 2006. In May of 2009, The Praise Nissi Christian Church in Barotac Nuevo, Iloilo was added to his pastoral duties. In April 2012 , he and his wife pioneered Freedom Glocal Ministries, an Apostolic and Prophetic church in the city of Iloilo. Consequently they moved as Overseeing Pastors of these two churches. On January 2012- January 2015, Rev. Phil Johann Colongon served as the Presbyter of the Northeastern Iloilo Section of the Western Visayas District Council when he was still with the Philippine General Council of the Assemblies of God. In June of 2018, he received an appointment from the International Convention Of Faith Ministries (ICFM) in the U.S. to head the ICFM-Philippines serving as the country's National Coordinator.