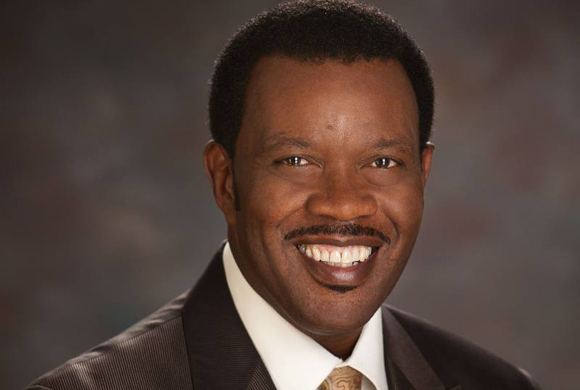 Pastor James D. Corbett
Trustee and Eastern Regional Director
While serving in the United States Army, Pastor Corbett experience a new beginning. In  1977, he was born again and received the baptism of the Holy Spirit in 1978. After eight years of active duty in the military, God called Pastor Corbett into the ministry. He left the military and moved to Greenville, North Carolina. Pastor Corbett attended Pitt Community College where he was a two-time honor graduate. He later achieved a BSA degree in Accounting from East Carolina University in Greenville. Pastor Corbett received employment as a Loan Bank Officer. In 1985, Pastor Corbett transition from his banking career to full-time ministry. Pastor Corbett received his Doctor of Biblical Studies and Doctor of Divinity Degree from World Christian College Council in Fresno, California on December 4, 1994. Pastor Corbett serves as Trustee and Regional Director for the International Convention of Faith Ministries ( www.icfm.org).
God gave Pastor Corbett a vision to minister to the whole man; spirit soul, and body. The vision includes reaching communities with the gospel and taking the message of Jesus Christ around the world. Pastor Corbett is fulfilling that vision by practical teaching of the Word of God, through Men, Women and Singles Fellowships, daily radio and television broadcast, teaching CDs and supplementary books. His CDs are widely distributed throughout the United States. He has also authored three books: "Men of Honor, Tithing the Tithe and Honoring Your Husband-Honoring Your Wife. Pastor Corbett also is the author of a monthly devotional entitled, A Word in Season. The vision also includes mass media presentation;  training centers and schools for ministry; programs from the disadvantaged and a Christian school. It is Pastor Corbett's desire to continue to preach the Gospel of Jesus Christ with signs and wonders confirming the preaching of God's Word.
Pastor Corbett has five children and fourteen wonderful grandchildren. On February 23, 2013, Pastor James D. Corbett and Sister Sarah A Perkins were united in Holy matrimony.
For additional ministry information you may visit:
greenvillecommunitychristian.com.